Vinoy Park | St. Petersburg, Florida
Reggae music fans will unite once again this March 2024 for one of the biggest reggae festivals in the world. We are talking about Florida's Reggae Rise Up Music Festival. The annual music festival will gather the hottest reggae acts in the country for a 4-day festival that will satisfy the love for reggae in you. Catch the likes of Rebelution, Stick Figure, Steel Heads, Dirty Heads, and many others this March 14-17! If you want to see the best of the best reggae acts, consider reserving your tickets as early as today because these are expected to sell out fast. Immerse yourself in the heart-pounding tunes, uplifting moods, and pulsating rhythms of the hottest reggae acts on the festival's last day on March 17. This is going to be the coolest Sunday evening this March. For ticket information and details on securing the best ticket prices, click the "Get Tickets" link. Don't forget to sign up for the newsletter to get $5 off your first order! Grab yours now!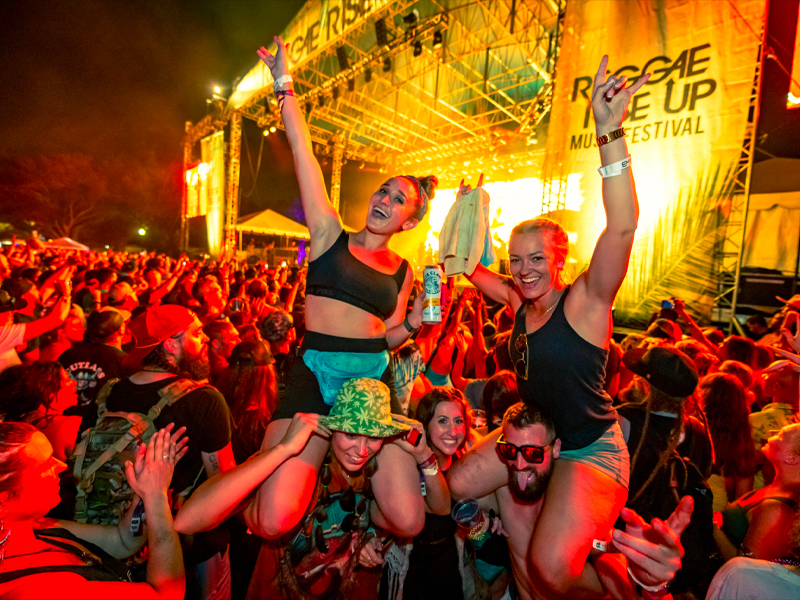 Reggae is a genre that is highly distinctive and highly enjoyable. Its percussive sound and steady beats fill you with good vibes making it easy to appreciate. There are times when you hear it, you cannot help but bop your head and body with its lively tune and positivity. The genre became a pop culture phenomenon in the 60s. This genre was thanks to Jamaican artists who pioneered the music style and played it with big smiles, playful rhythm arrangements, and with high-spirited lyrics.
Reggae has brought so much influence to modern music. Many game changers in the music industry specialize in this "quintessential" African music genre, like Bob Marley and Desmond Decker. It is an undeniable part of modern pop culture, not just in selected countries but worldwide.
More than half a century after its rise to pop culture dominance, reggae is celebrated in many ways by people who play and enjoy it. Included in this is Reggae Rise Up, which is a yearly music festival dedicated to Reggae artists, enthusiasts, and fans. Before it became a yearly tradition, the music fest sprouted in Tampa, Florida, in 2015. The mastermind behind this event is Vaughn Carrick, who runs an events company highly appreciative of reggae music. His reason for starting the event was that Tampa holds a thriving reggae music scene but had no yearly gathering there for the artists and fans. A year later, the event moved to St. Petersburg, Florida, to hold a larger population of attendants. It began to grow as the years went by, increasing both in attendant capacity and number of days. Its scale paved the way to hold the biggest names (solo and bands) of the scene.
It has grown so much that it is now held in many states. Apart from Florida, it will bring delight to cities in Las Vegas, Maryland, and Utah.
If you are looking for the best reggae music festival there is in St. Petersburg, you are in luck. From March 14 up until March 17, Reggae Rise Up Florida will come to Vinoy Park. The lineup will be announced soon. But tickets are limited, so go buy yours now before they are sold out!