Vinoy Park | St. Petersburg, Florida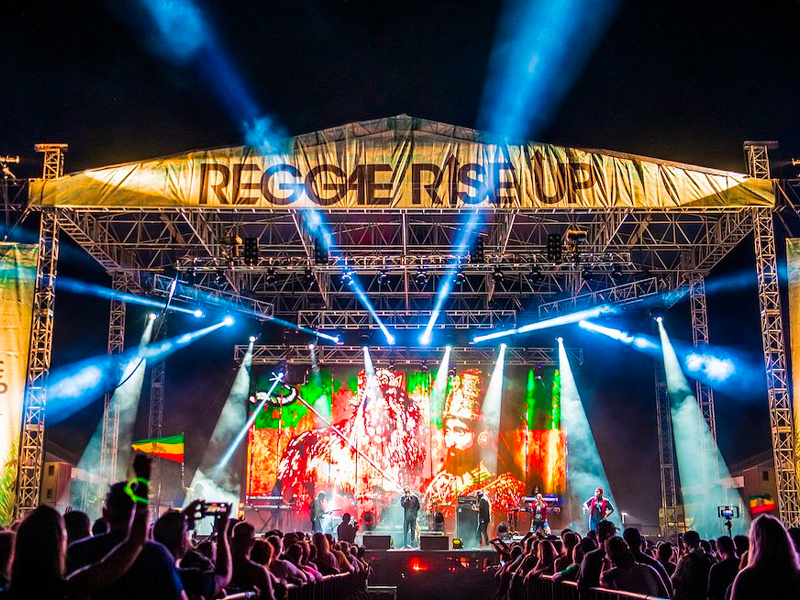 Whatever your weekend plans this March 16 would never be as cool as attending one of the most highly-anticipated music festivals in the country! We mean no exaggeration when we say that whatever you book on this date should be rescheduled because you don't want to miss the music, the fun, and the extraordinary experience in this year's Reggae Rise Up Florida 2024. If you dig the music of Rebelution, 311, Stick Figure, Steel Heads, Dirty Heads, Sublime with Rome, and many others, this is the place to be! Join hundreds of fans as you jam along to your favorite bands performing in a sea of crowds on this sublime Saturday at Vinoy Park. This is not only a festival that gathers the best of the best in the reggae music scene but a celebration among music lovers celebrating unity, diversity, and the power of the human spirit. So get up, rise up, and hit the "Get Tickets" link to reserve your tickets as early as today.
Reggae Rise Up is an annual multi-day music festival in St. Petersburg, Florida. It features vast artists of reggae and alternative genres in multiple consecutive days of summer vibes and feel-good music. The festival caters to two main stages and other fun features of exciting cuisines and festivities. The festival's founders, Vaughn Carrick and Joey Traum, promise to keep it as alive, creative, and new as much as possible year after year. The spectacular bayfront view of Florida will be the venue of 15,000 sun-baked fans of legendary summer-ready artists.
The festival started in 2015. What was once a one-day event became a yearly blast that couldn't be contained in one day; thus, it turned into half week-long celebration. The multi-band festival became an undisputed staple of Florida's festival calendar. It featured talents like Rebelution, Collie Budzz, and Matisyahu.
The "rise up" stage is home to energy and wild memories for festival goers and fans. It has been an avenue for new and legendary artists to be featured in one of the year's biggest parties. The Reggae Rise Up has been creating memories — and both fans and performers, for almost ten years, keep things exciting year after year. As the ninth Reggae Rise Up begins Thursday, March 14, at the fenced-off bayfront site, Live Nite Events is ready to receive fans for another new and exciting night of music and fun. They are hosting almost every imaginable name in reggae, drawing hundreds of thousands of fans through its gates since its inception eight years ago. The festival occurs at the majestic Vinoy Park, which boasts stunning city skyline views and plenty of space for dancing, lounging, and enjoying the festival vibes. There will also be a variety of food and drink vendors on-site and a marketplace where fans can pick up reggae-inspired clothing, art, and more — not to mention the breathtaking art installations scattered throughout the grounds.
After last year's massive success, Reggae Rise Up has added a fourth day to the festival week. This 2024 expect a more extended, fun night-out of pop-infused reggae vibe and huge artists like Joe Bonamassa and Tim McGraw. Get those tickets for a Saturday jam-packed with artists and good vibes you know you shouldn't miss. Heads up on the 16th of March 2024 at Vinoy Park for a summer no one ever slides by.